Operators panel with LCD: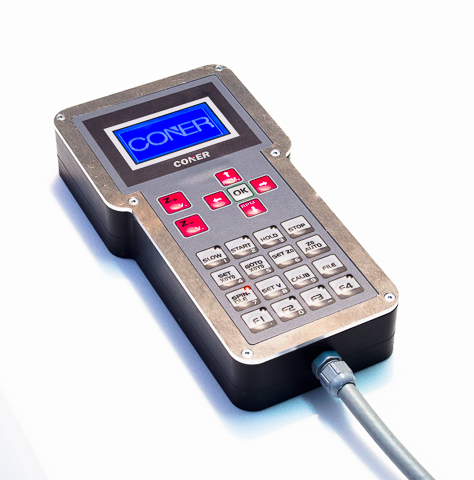 Innovative approach to work on milling plotter.
Provides the functionality of a PC with control software in a small compact housing. It frees the operator from using a desktop computer.
The panel allows full control of the machine from the calibration, settings milling parameters, measuring zero level of material through precise movements in manual mode to the milling file support.
A unique solution is displaying preview of files for cutting on the LCD panel. This allows for the initial verification of project selected for forming. An additional advantage of the operator's panel is the ability to place sensitive to dust and the prevailing conditions in the production hall desktop computer in a separate room.